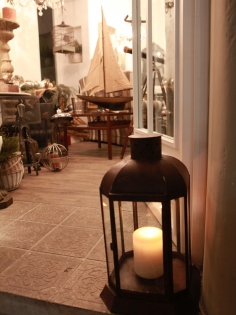 Maison DA is Antonella's house.
Always the perfect hostess, Antonella D'Apice welcomes you into her "house" courteously and warmly Antonella's strength is creating a perfect synthesis between practicality and lightness, personal research and an innate proclivity for beauty and genuine taste, which is never excessive and based on delicate simplicity.
This is what comes through in the spaces that she personally designs showing a special flair for mixing typical elements of Mediterranean nature and interior design.
Ms D'Apice owns two stores, one in Piano di Sorrento and one in Sorrento. Two spaces that she considers her own home, her world and her passion.
Maison DA hosts a highly refined collection of furnishings linens and household objects that you can choose from for your wedding list, to furnish your house or your splendid villa. Here, local clients or tourists can find that special object or piece of furniture with Ms D'Apice's personal assistance, passionate care and professionalism. (From "Yacht Capri Magazine" n.36 - 15 April 2010)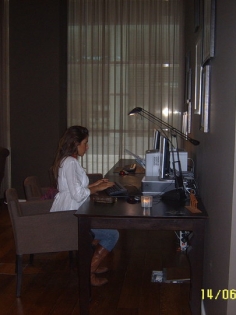 Francesca
Francesca has a solid background in classical studies, the desire to diversify and to test herself, to experiment in the management of a job on her own, having fun and finding her way, mistakes and learning, led her to follow her mother's steps.
This is allowing to accumulate a nice draw upon for growth in this sector.